Reading Time:
2
minutes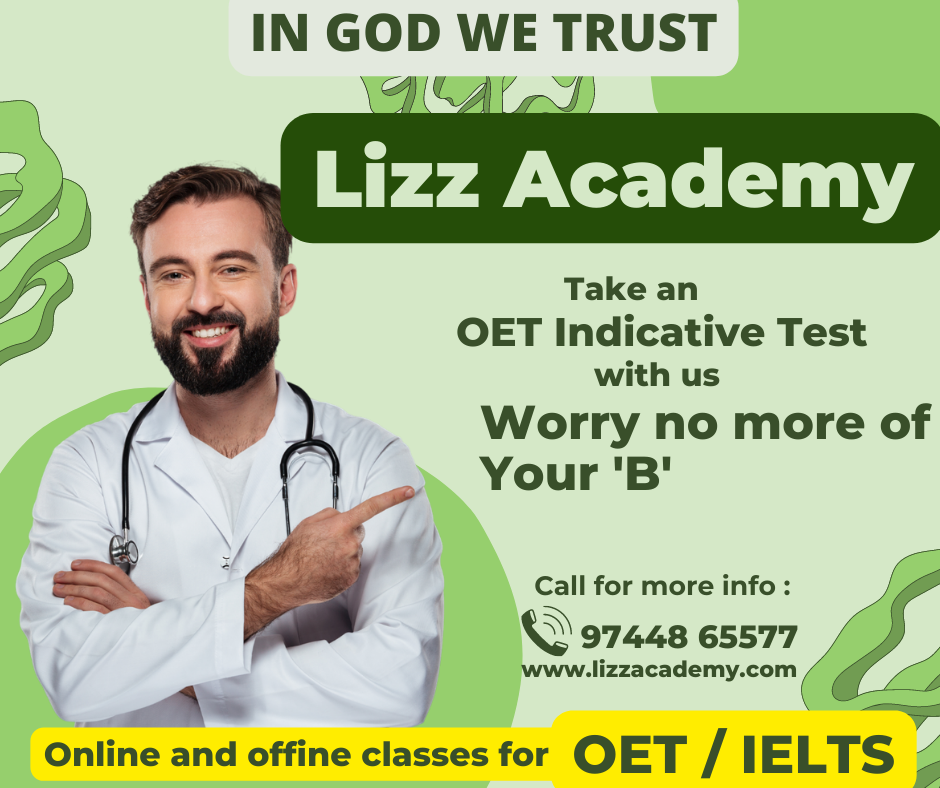 OET indicative test is a test equal to OET pulse. It is designed for healthcare professionals. OET Indicative test is a key preparation tool to help you get a better understanding of your English level.  It is the only English language placement test specifically made for healthcare professionals. This test would enable them to understand how soon they can take a real OET test to achieve a band score of 'B'. You might have attempted OET earlier or you may be planning to write OET exam in the future. However, you know how expensive this test is. Now, with OET indicative test, we have introduced a permanent solution to it.
Why do you need OET indicative test?
OET indicative test is a short English language test that assesses test takers' listening, reading and language knowledge, and provides results. All scenarios in the test are healthcare–specific and the test is adaptive to make it more efficient and accurate. You get the results according to the Common European Framework of Reference (CEFR) scale. This test is a perfect pathway for candidates who want to take OET. They will know for sure the current level of their language, what aspects of their language needs improvement and how soon they can sit for the OET test.
Lizz academy is super excited to introduce OET indicative test. Candidates have so far blindly relied upon tutors. Now they have a yardstick with which they can assess themselves and free of tension. It is a health-care specific placement test to assist both English teachers and test-takers in knowing an individual's current level of English and what will be required to get them ready to take OET.  Just like the world-renowned OET test, we have developed the OET indicative test to the highest of standards. We have taken inputs of healthcare communication experts. We completely understand our responsibility of providing a rewarding experience for all our candidates of both online and offline classes.
About OET
OET test assesses candidates' ability to communicate effectively in the healthcare workplace and ensures they can deliver high quality and safe care in English-speaking healthcare environments.
The test has been developed specifically for 12 different healthcare professions. In this test, tasks replicate real communication scenarios from the workplace. Healthcare regulators, governments and education institutions throughout the world rely on OET. It includes the USA, the UK, Australia, New Zealand, Ireland, Singapore and the United Arab Emirates.  
More than 150 healthcare regulators and organizations world-wide now accept OET as proof of English proficiency.  These include Nursing & Midwifery Council UK, Medical Council UK, Aphra in Australia, ECFMG in the US, Medical Council of Ireland, Nursing and Midwifery Board of Ireland and the Medical Council and Nursing Council in New Zealand. OET is also accepted for Visa applications in Australia and New Zealand.