OET assesses the language proficiency of health care professionals who wish to register and practice in an English speaking environment. It is designed to meet the specific English language needs of the healthcare sector.
The test is now owned by Cambridge Boxhill Language assessment pty Ltd (CBLA), A joint venture between Cambridge English language assessment and Boxhill Institute in Australia.
OET is a requirement for New Zealand, Australia and Singapore.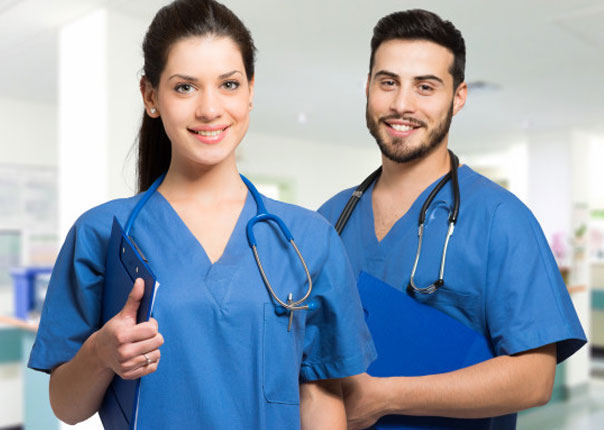 Our training institute is backed by experienced industry professionals who provide quality and focused OET training programs to students. Our OET training courses cater to healthcare professionals seeking to secure roles in medical fields such as general medicine, dentistry, nursing, occupational therapy, radiography, pharmacy, physiotherapy, speech pathology, optometry and veterinary science.
Our process starts by educating students on the scope of their desired course and guiding them through the requirements and registration process. As one of the leading OET training centers in Kollam, we provide flexible program sessions to accommodate the different schedules of students, provided that trainers and training slots are available.
Who Should Attend?
We offer our OET training for candidates working in the healthcare profession, possessing basic English language spoken and written skills.
Topics covered:
Reading Techniques – Skimming and Scanning, time management, Ability to source information, Synthesize information, Comprehension, etc
Listening Techniques – Produce case notes, Using relevant information, Ability to understand spoken English, Time management, etc
Writing Techniques – Complaint writing, Referral writing, Grammar, Complex sentence structure, Linkers, Vocabulary, Time management, etc.
Speaking Techniques – Contextualized professional language, Pronunciation, Fluency improvement, Coherence to questions, Grammar, etc
Learning Outcomes:
At the end of this program, participants will be able to:
Analyze variety of context on general medical topics
Understand interventions of a certain length in medical domains (occupational and English language)
To read texts of a certain length in a medical context
To write a structured, formal referral letter of a certain length
To write a structured, formal text of a certain length
To discuss variety of situations based on medical and professional level