Reading Time:
3
minutes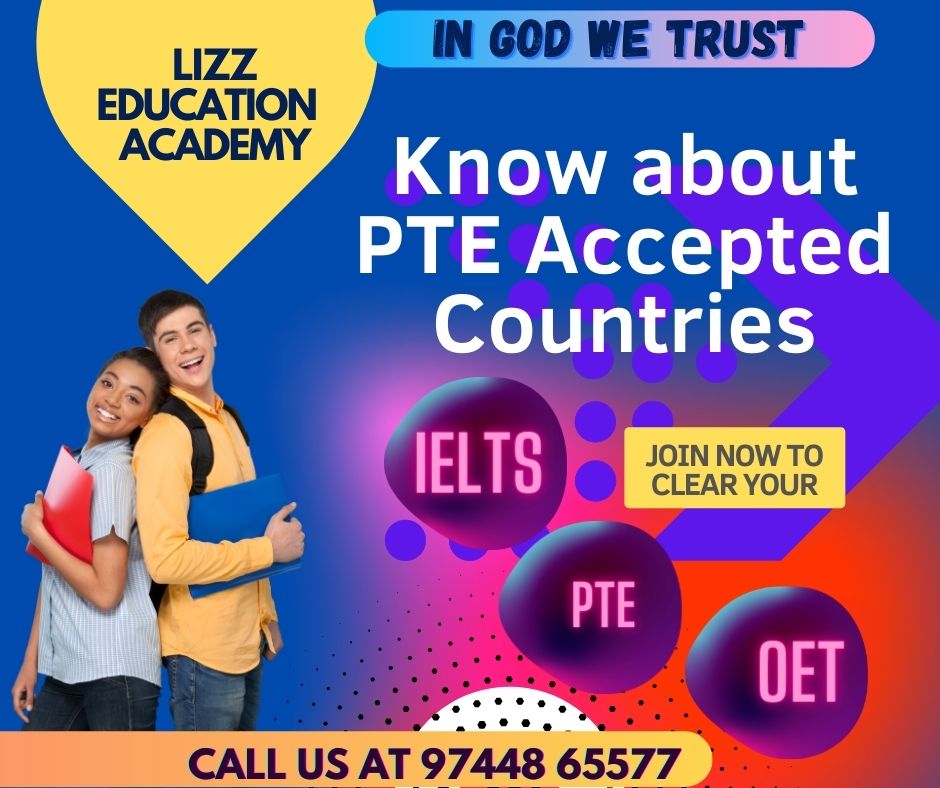 Be clear about PTE accepted countries and universities, before you take your first steps towards your study abroad dreams. In the beginning of your study abroad journey you often get confused with standardized English test would be suitable for you. Pearson Test of English (PTE) is a relatively newer, but now familiar and wide acknowledged, English test that has amassed popularity and acceptance across the glob. So this teat can enable you to fulfill your global dreams for sure.
Increasing possibilities of this examination is reflected in its approval by  top universities and schools such as the Harvard Business School in USA, INSEAD in France and the Nanyang Technological University in Singapore. Apart from universities and colleges, PTE is taking efforts to even onboard governments, corporations and professional associations to accept test scores which eventually lead to citizenships and memberships across the globe. Some of the other PTE accepting organizations are the High Commission of Canada and the Chartered Accountants Australia and New Zealand.
Which are some of the PTE accepting countries?
Currently there are 74 countries across the world, including all the popular study abroad destinations.
Some of the prominent countries which accept the PTE are:
The complete list of PTE accepting countries can be found on their official website. One can also check for the test acceptance at specific universities, professional associations and corporates.
PTE Accepted Universities in the USA
Presently there are over 1200 PTE accepting universities in the USA. It includes the likes of Harvard, Stanford Yale, UPenn (yes including Wharton) and Columbia. In addition, PTE has tied up with numerous nursing boards of the states of USA.
Here are some of the participating universities in USA that accept PTE Academic:
Harvard University
Yale University
Columbia University
University of Pennsylvania
George Mason University
Babson College
University of Southern California
SUNY, Binghamton
Colorado State University
Pace University
University of Illinois, Chicago
PTE Accepted Universities in the UK
Now there are nearly 450 PTE accepting universities in the UK. Some of the prominent universities like Warwick, Bath, East Anglia and London Business School are some of the top names in this list. Therefore, PTE is a an apt option for those who plan there future in UK.
Given below are some of the participating universities in UK that accept PTE Academic:
London Business School
University of Oxford
Aston University
University of Southampton
University of Bath
University of Warwick
University of Glasgow
PTE Accepted Universities in Canada
Following are some of the participating colleges & universities in Canada that accept PTE Academic:
University of British Columbia
McGill University
University of Ottawa
University of Calgary
University of Waterloo
Dalhousie University
York University
University of Saskatchewan
PTE Accepted Universities in Australia
Presently there are nearly 400 PTE accepting universities in Australia. It includes names like Monash University, Australian National University and the University of Queensland.
PTE Accepted Universities in Germany
PTE is accepted only in about 40 universities in Germany. In which the most popular is the Hertie School of Governance, Berlin and the Frankfurt School of Finance and Management. Thus, considering PTE is always a possible choice for Germany aspirants.
PTE Accepting Universities in Other Countries
Similarly, PTE accepting universities list in France and Ireland are just about thirty each while in India, it's recognized by the Indian School of Business. So, if you're an ISB aspirant, this is another option for you to consider.
Finally, we would like to reiterate that when selecting your list of universities, always check their requirements pages in detail as well, to identify the recommended English language tests before choosing the examination you sign-up for.