Reading Time:
3
minutes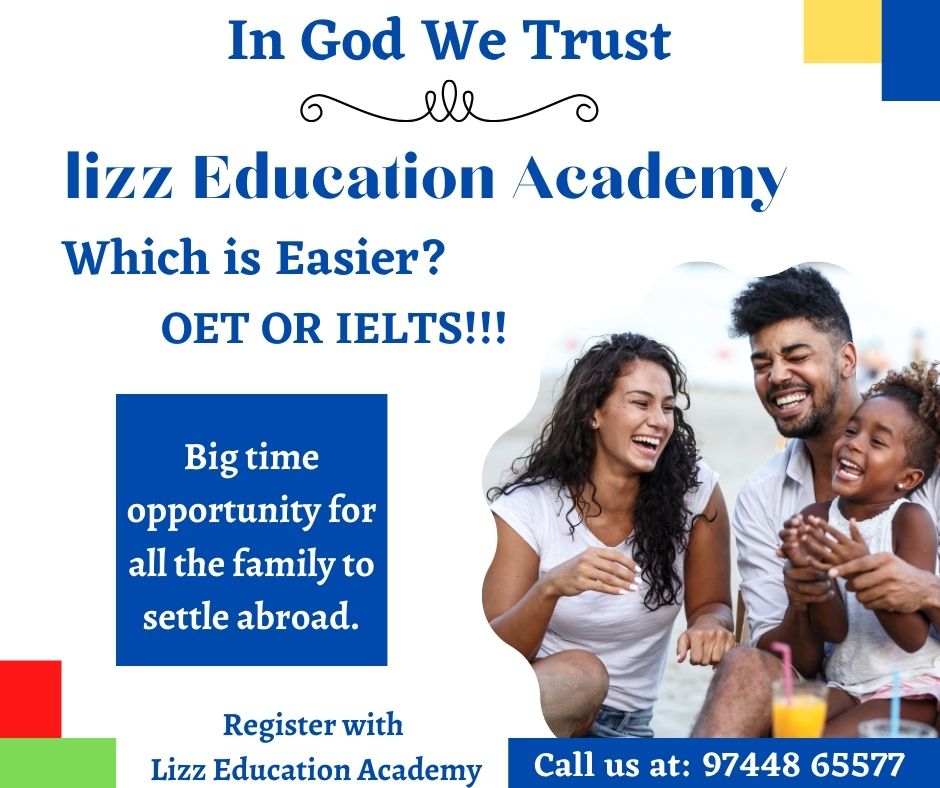 Candidates often have this confusion as to which test is easier, whether IELTS or OET. If you're looking at taking nurse jobs in the UK, you may already know that you first need to prove your ability with the English language. The OET is accepted by the NMC when applying for registration, but is the OET really better than IELTS? Let's look at both tests. All of the English-speaking countries accept IELTS (International English Language Testing System) as such. The OET (Occupational English Test) is a language assessment test designed for healthcare professionals. However, the Nursing and Midwifery Council (NMC) has, since November 2017, been accepting this test as valid for registration in the UK.
A lot of times candidates are often confused between the IELTS and the OET exam. Candidates are left wondering which English test is easier, IELTS or OET. Or the validity of the tests is measured. To put all woes to rest. We have brought to our readers a comparison study between OET and IELTS formats of the test for them to understand better the tests and their purpose. Before we delve into the comparison between IELTS and OET. Let us know a little about each exam.
IELTS
IELTS is an English language exam that is required to be taken by international candidates considering studying or working in a country where English is the main language of communication. Most popular countries where IELTS is accepted for university admissions are the UK, Australia, New Zealand, USA, and Canada. The exam mainly measures the ability of test-takers to communicate in the four basic English language skills – listening, reading, speaking, and writing. IELTS exam is jointly owned and conducted by IDP Education Australia, British Council, and Cambridge English Language Assessment. With the number of IELTS tests grew to a record of 3.5 million in the year 2018, it has become a leader in the area of international higher education. It is accepted in 100% of universities in the UK and Australia. Also, it is accepted in more than 3,400 institutions in the US and thousands of institutions in English-speaking countries.
IELTS test can be taken on a computer or paper. Test-takers who opt for the IELTS computer-based test take the Listening, Writing, and Reading sections on a computer. Whereas, the Speaking test is conducted face-to-face with a trained examiner. With the Computer-based IELTS, one gets more test dates to choose from and gets results in 3-5 days. Test takers who opt to take IELTS on paper will take Reading, Writing, and Listening sections on paper with either HB pencils or pen. Whereas, the Speaking test is conducted face-to-face with a professional IELTS examiner.
OET
The full form of OET is the Occupational English Test and the OET is conducted by Cambridge Boxhill Language Assessment Trust (CBLA). The OET is an exclusive English language test that has been designed for health care professionals. Since 2013, the OET exam has been conducted by CBLA or Cambridge Boxhill Language Assessment. It is a venture between Cambridge English and Boxhill Institute. Healthcare professionals who are looking to work or study in the healthcare sector in the UK, Ireland, Australia, New Zealand, Ukraine, Dubai, Singapore or Namibia are required to apply for the OET to be able to prove their level of English proficiency.
OET exam has been specifically designed for 12 healthcare professions including Occupational Therapy, Dentistry, Nursing, Radiography, Veterinary Science, Medicine, Speech Pathology, Physiotherapy, Dietetics, Podiatry, Pharmacy, and Optometry.
OET vs IELTS: Which is Easier?
Confused between OET and IELTS exams? Here is a comparison study between IELTS vs OET:
Exams
IELTS
OET
Criteria
Full-Form
International English Language Testing System
Occupational English Test
Conducted By
British Council and IDP Education Ltd
Cambridge Boxhill Language Assessment Trust (CBLA)
Accepted BY
Australia, New Zealand, United Kingdom, Canada and the United States of America
United Kingdom, Ireland, Australia, New Zealand, Ukraine, Dubai, Singapore, and Namibia
Most popular for
Candidates looking to study, work and migrate to English speaking countries
Healthcare professionals looking to work in the healthcare sector
Exam Pattern
The IELTS exam pattern comprises four sections, Listening, Reading, Writing and Speaking. The candidates are tested on these four parameters
The entire OET Exam is divided into four sections, the Listening Section, the Reading Section, the Writing Section, and the Speaking Section
Duration of the Exam
165 mins (2 hrs and 45 mins)
175 mins (2 hrs and 55 mins)
Exam Score Range
On a scale of 1 (the lowest) to 9 (the highest)
On a scale of A (Highest) to E (Lowest)
Exam Fees
Rs. 14,700
$587 AUD
Exam Validity
2 years
2 years
Exam Test Dates
Every week
Twice a month
Availability of results
Results are delivered within 2 weeks
Results are delivered within 16 business days
While both the exams measure the English language abilities of the candidates. It is important to understand the admission requirement before applying for the test. A lot of times the university/institute could prefer a particular exam over another. This entirely is at the discretion of the university admission guidelines. Candidates should keep in mind that while the OET exam is limited to healthcare professionals, the IELTS exam covers a more generic base of students.