Reading Time:
3
minutes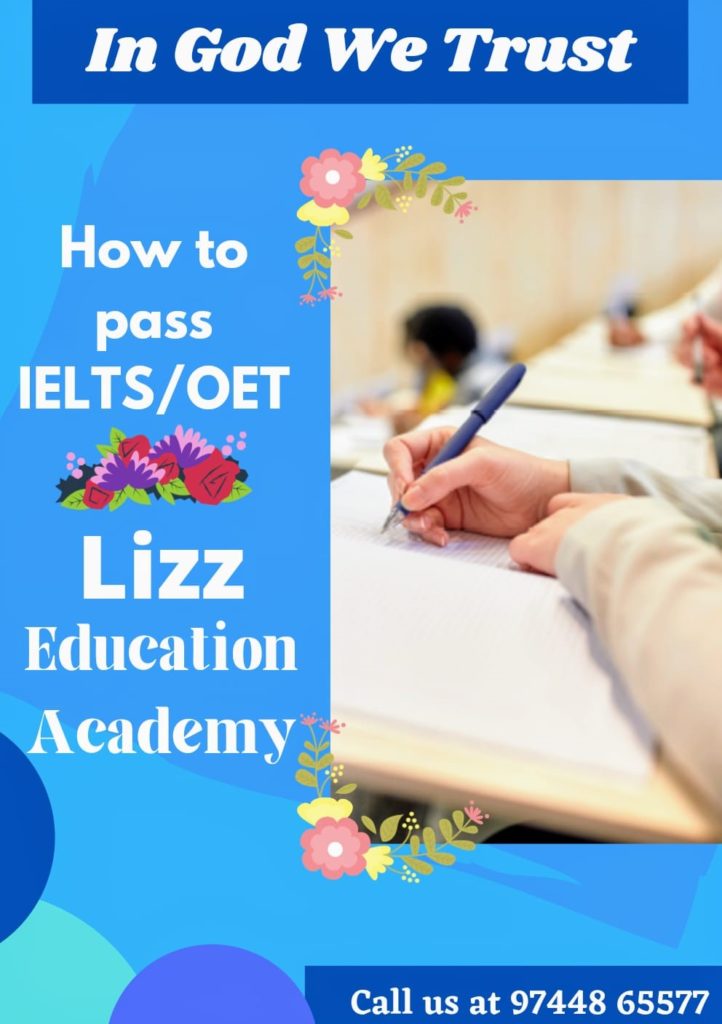 How to pass your OET or IELTS test? Well, passing an OET or IELTS test just simply means getting your required scores. It is because candidates might have different purpose for attending the test. Various institutions and immigration authorities accept different scores. Therefore it is important to know your desired score before you write your IELTS or OET test. The following steps can significantly improve your chances of getting the score you require in your first sitting itself.
Start Preparing as early as Possible
It may sound silly and illogical because all of us know that passing OET/IELTS depends on our current level of English. However, even candidates whose language level is test ready still need to take time to prepare properly. Perhaps it's helpful to think of it like your driving test. Do you remember the feeling of learning to drive? Somewhere between excitement and fear? You wouldn't have considered booking your driving test until you felt confident that you could perform all the required maneuvers, start and stop the car safely and drive in a variety of weather conditions. OET/IELTS is the same. You have to give yourself enough time to prepare, even if you are familiar with the format of the test. making your English proficient and effortless would be the key to pass your OET/IELTS test.
Be Realistic with Yourself regarding Time
We know beyond doubt that both OET and IELTS are life changing examinations. Clearing any one of this examinations will be a turning point. It will take you into a new country and give a new life and career. So you have to be very realistic about how much time you have to prepare for this tests. It is always better for you to get course that provides you with a native-standard of English. If it is possible, commit to a period of full-time intensive study. Or if you have a job and busy family life, allocate a few hours for regular studies.
Know your weaknesses
While preparing for OET/IELTS, Don't just focus on what you did well in Speaking and Writing. It's good to know your strengths but it's much more important to know your weaknesses.
As you look again at your wrong answers or mistakes, make your instructor to answer the following question:
How can I avoid making this mistake next time? The answer to this question is likely to improve your answer in the next practice test you do.
Also ask yourselves the question
Why did I make this mistake? Was it from not reading the question carefully, rushing, lack of knowledge about grammar, vocabulary etc
.
Understand the assessment criteria
As well as understanding why you made mistakes, you also need to be clear with what examiners are expecting from you. Based on what criteria they grade you, particularly in writing and speaking. An experienced and trained trainer will impeccably guide you through this process of understanding these criteria.
Improve Your Skills
Now you have a clear understanding of your strengths and weaknesses, spend time working to improve them.
This doesn't mean taking practice test after practice test. All this will do is make you very familiar with the test format. You won't come across the same topics and questions on test day so rather than focusing on the format, focus on your language skills.
Concentrate and learn strategies and approaches you need to develop in order to deal with each type of questions. With your new knowledge of what you need to improve, you will have a clearer understanding about how to apply the strategies they include.
Apply When You Are Ready
Don't rush into applying until you feel confident that you have the language skills needed to pass OET/IELTS. I know you are planning your new life already but you'll get there a lot quicker if you go cautiously now. With the right preparation, you can take the test and get the results you want without remarking or re-sitting. So enroll with us. We provide courses which will make a significant difference to your language level and give you a better chance of success on test day. It will pay off in the long run.